Marine
DDG 121 sails away from Ingalls Shipbuilding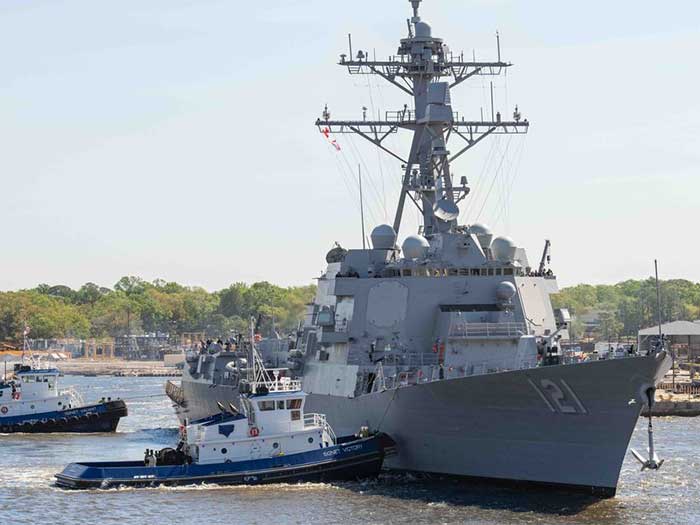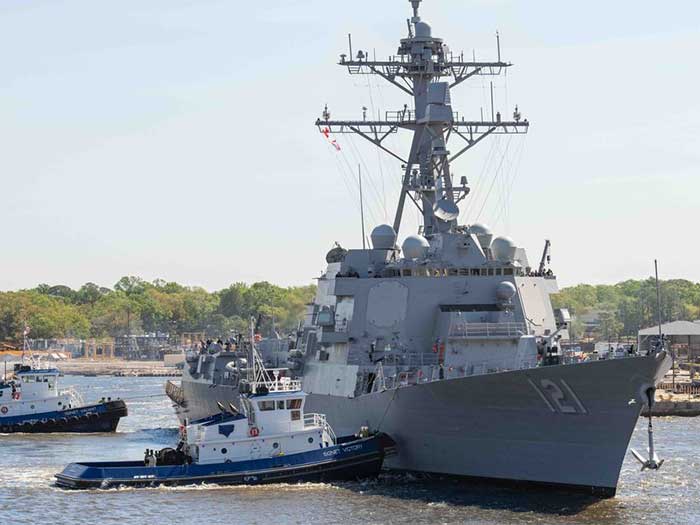 Arleigh Burke-class guided-missile destroyer Frank E. Petersen Jr. (DDG 121) departed from Huntington Ingalls Industries (NYSE: HII) Ingalls Shipbuilding division on April 8. The destroyer will probably be commissioned subsequent month in Charleston, South Carolina, earlier than crusing to its homeport at Hawaii's Joint Base Pearl Harbor-Hickam.
"I'm very grateful for the resilient and devoted shipbuilders on our workforce, every is world class," stated Kari Wilkinson, president of the Ingalls Shipbuilding.
"Watching Frank E. Petersen Jr. sail away demonstrates what this shipyard is able to, even within the face of a pandemic," stated Donny Dorsey, Ingalls vp of operations and beforehand DDG 121 ship program supervisor. "The Ingalls Shipbuilding workforce, and all people who contribute to the mission, are the most effective. Regardless of challenges, the onerous work of the complete shipbuilding workforce allow this very proud day — watching the Navy sail this ship and be part of the fleet to assist the protection of our nation."
Frank E. Petersen Jr. is the thirty third destroyer Ingalls has constructed for the U.S. Navy, with 5 extra at the moment underneath development at Ingalls, together with Lenah Sutcliffe Higbee (DDG 123), Jack H. Lucas (DDG 125), Ted Stevens (DDG 128), Jeremiah Denton (DDG 129) and George M. Neal (DDG 131).
Frank E. Petersen Jr. is called to honor the U.S. Marine Corps' first African American aviator and normal officer. After coming into the Naval Aviation Cadet Program in 1950, Petersen went on to fly greater than 350 fight missions through the Korean and Vietnam wars.